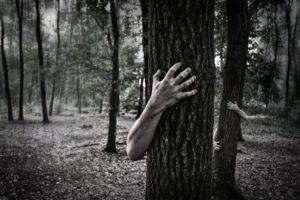 Have you noticed the recent preoccupation with zombies in television, movies and video games (think "Walking Dead," "Z Nation" and "World War Z")? And what is a zombie, anyway?  Well, according to Dictionary.com and Wikipedia, a zombie is a corpse "reanimated through various methods, most commonly magic." But what I want to know is: are there zombies at your workplace?
Sometimes the word zombie is used to describe someone who is burned out, tired or showing no feeling or understanding. If there are "zombies" at our workplace, they might be people who have little to no interest in their job, are tired of their boss (or co-workers, or customers), or have no understanding of the "why" behind the "what" they're doing at work.
If that's true, then as leaders, shouldn't we be on the lookout for workplace zombies and combat what makes them that way?
I have a few ideas on how we can do that.
Show appreciation for what team members are doing. Say "thank you" and tell people you appreciate their efforts. Make it sincere.
Celebrate when the short-term goals are achieved, not just the long-term ones.
Give good feedback. Make performance reviews a conversation, not a one-way discussion.
Actions speak louder than words. When you're motivated and excited, it rubs off on employees and creates an environment where everyone strives to do their best.
Help team members understand how their work contributes to the organization.
Recognize employees for pursuing a new skill and bringing up new ideas.
At some point, an employee's personal life and work will clash. Accept this and be willing to work with them.
As far as I can tell, none of these ideas will detract from your bottom line. They may even help guard against any zombies at your workplace.
-Sue Voyles