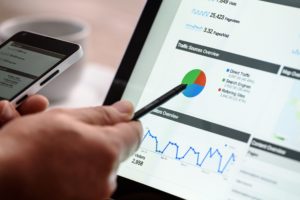 Your business's website competes with millions of other websites. No doubt, you want your site to come up at the top of search engines when people are searching for your product or service. Website rank is based on dozens of factors, but it is an indication of your website's popularity (for example, Google is ranked #1; Facebook is #2). The question is: how can you improve the rank of your website?
One of the easiest ways to improve site rank is to get people clicking. Links in emails and links on social media create organic search because each time someone clicks, it sends a "signal" to Google (and others) that your website is credible. Once they are on your site, they will (hopefully) click on other pages, which is another signal to search engines that your site has "authority."
Here are some ideas to improve the rank of your website.
"Lock in" your online identity (which also protects your online reputation). There are tools that will claim and secure your online identity across digital platforms. This in turn, builds your "citations" and gets your business published where people are looking for you. Clicks from these sites build backlinks, a critical factor in ranking. We provide an affordable tool to our clients for a service like this. Ask us how we can help.
Create new content. Google Search loves new content so blogging one to two times per month adds new words and keeps Google (and others) coming back to rank your site. Not sure what to write about? Our team can brainstorm with you to create a content calendar and work with you to write and publish blogs on a regular schedule.
Interested in hearing more? Just reach out.
-Sue Voyles