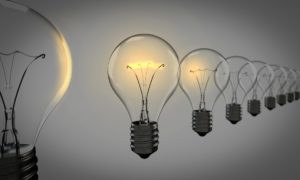 Taking the lead. Talking the talk and walking the walk. It's often up to us as leaders to meet these standards. Each of these phrases may have a certain meaning to us, and as leaders we may wonder: why do we have to do them?
At the 2019 Global Leadership Summit, I was able to hear from some top-notch leaders about their take on leadership and how to do it better. Here are some nuggets that you may find helpful.
Co-founder and co-CEO of Sseko Designs, social entrepreneur Liz Bohannon shared one of her principles: "dream small," so that you can accomplish a larger goal by first starting with a smaller one that helps push you toward doing versus waiting.
Jason Dorsey, a top rated Gen Z and Millennial speaker and researcher, is on what he calls "a mission to share the truth about Millennials." All generations, he says, bring "something important" to the workplace and they all can lead.
Staying true to their core values and embracing their "difference" is how a leader fulfills their destiny, purpose and calling, according to DeVon Franklin, film producer and author. He asked the audience, "what is conformity costing us?"
Author of 11 bestselling books, leadership guru Patrick Lencioni suggested that there are only two reasons to be a leader: serving people or serving self. And those with the self-serving motivation should not be leaders at all.
Adventurer Bear Grylls spoke simply and powerfully about how he uses the ideas of failure, fear, fire and faith to inform his experience of learning and living leadership. He exhorted us to apply the NGU acronym: Never Give Up.
–Sue Voyles