Senior Communications Consultant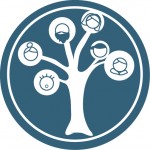 Christine's career includes 15 years at General Motors, where she worked as a communications manager in Corporate Communications, GM University, GM Design and GM Powertrain, and as a legislative analyst on GM's Legal Staff. Before GM, Christine spent nine years as press aide to a U.S. House Member from Michigan that she helped elect and held positions in county government, local TV and advertising. She has also been an instructor at the University of Arizona, the University of Detroit, Baker College and the University of Phoenix. Her B.A. from the University of Detroit and M.A. from Wayne State University are both in Communications.
"My career in communications sprang from my very first journalism course in high school. Along the way, two degrees in the discipline led me down a path of diverse experiences from public relations to teaching, local to global audiences, politics to corporate America. I've had the opportunity to learn from some of the most talented people – whether in the halls of Congress or the executive suite at GM. Working on a wide variety of projects has become ever more exciting as communications evolves more fully into the digital age. As a Logos team member, I get to use technology that allows the flexibility I desire, making it possible to spend time with friends, family, and – especially – grandchildren."