Communications Consultant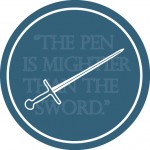 A graduate of San Francisco State University, Emma majored in Communications. Some of her main focuses are social media management, content creation, and copywriting for a wide range of industries.
She has experience working with companies in several different industries such as interior design, cleaning services, retail, health and wellness, and restaurant technology. And she's always up to learn about new clients and their industries.
"I have always been passionate about writing and simply being creative, and the world of social media and copywriting gives me the best of both worlds. Being able to work anytime and anywhere allows me the flexibility to work ahead so that I don't miss out on family time, exploring new projects, or going on adventures."