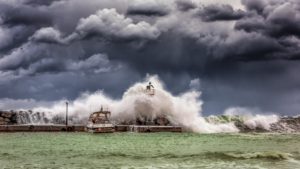 I've written about crisis communications on several occasions, even publishing an e-book just over a year ago. Today, I just want to remind you that a business crisis can take many forms, including:
Fire, flood, natural disaster
Environmental/industrial accident
Inappropriate/criminal behavior by an employee
Injury/death of an employee
Violence or criminal activity at a workplace
Damaging social media posts
Negative reviews on online platforms
Employee layoffs
Government investigation/closure of a business
Harmful reports in media about a business
Being prepared with a plan ahead of time can help take the crisis out of your communications efforts.
When you work with a communications team like ours, here's what you can expect:
Proactively creating a crisis communications plan before a situation occurs.
Training to give you confidence in speaking to employees, vendors, media and other key stakeholders.
Professional guidance on how best to communicate during your crisis, including interactions with employees, vendors, customers and media.
Assistance in creating and distributing a response to key stakeholders, including media.
Professional staff assigned to you.
Monitoring during the crisis.
The most important thing to remember is to have a plan in place before the crisis occurs, so that you and your team know "what to do next" when it comes to the communications process. Need help creating a plan? Feel free to reach out to me.
– Sue Voyles