Everyone needs training in this day and age. The world is moving so quickly, technology keeps changing, and the tools we use in our day-to-day lives are getting more complex than ever.
Companies need training as well, not only on how employees should do their jobs, but on greater issues like understanding the world of external and internal communications.
There is never enough time for learning in our busy lives. Logos Communications can take some of the strain from you and develop training programs for a wide array of topics.
For years, our firm has taught individuals and companies about many topics, including crisis communications, email etiquette, employee engagement, media interview techniques, social media challenges, leadership and more.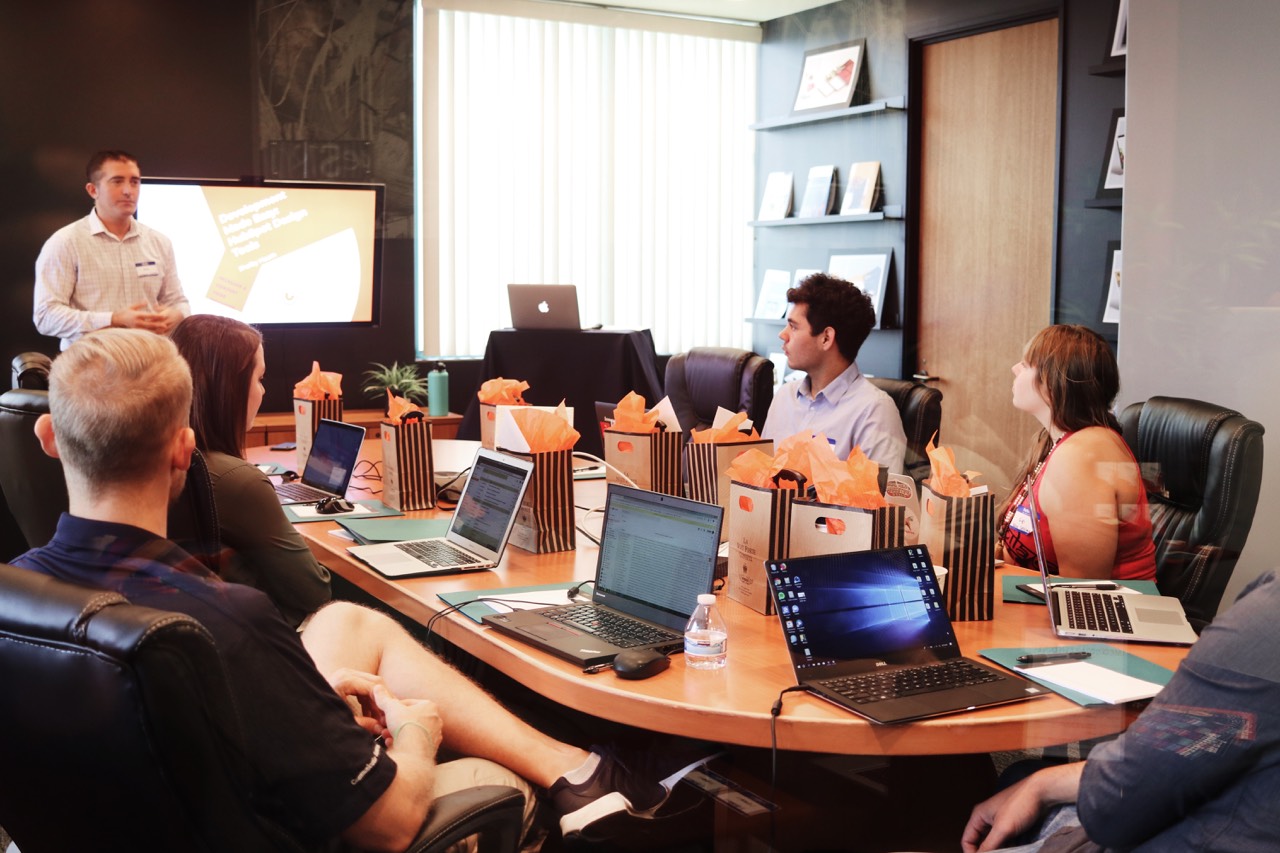 How does communications training work?
Our trainers are equipped to share knowledge across a broad spectrum of topics, as already noted. We work closely with HR departments and management to understand what is needed, what is most important for the training, and how best to ensure the training is effective and useful, often through follow-up, surveys, and even refresher programs.
Our training approach is never boilerplate. By its very nature, for training to successful, it needs to be personalized, reflect the needs of the group being taught, simple and sound, and address ideas, challenges or concerns that aren't always apparent.
For example, most of us have to use email every day to communicate. How many, though, have any training on communicating, writing or being effective in their message? Like so much in life, we have to learn it for ourselves. Not any more. Logos can make an immediate impact by putting the spotlight on something as obvious as email etiquette and allow your managers to stay focused on the real work at hand, while still striving to help your staff understand what is expected of them in this or any other aspect of their responsibility at work.
What does it look like?
Our training can be one hour, one day, a half-day, or a series of activities. We have developed a number of generalized training programs, all of which can then be tailored to your specific need. Whether it is in person, through a webinar or online viewing platform, our trainers know their stuff, and how to engage in effective teaching.
If you are looking for imparting a better understanding of how to face the media, develop a crisis communications plan, writing, marketing, employee engagement, design and brand, or internal communications, Logos is the perfect choice for a training partner. Check out our training division at www.bizcommunicationstraining.com.