Words of Wisdom: What Tyler Perry, Richard Branson and Warren Buffett Said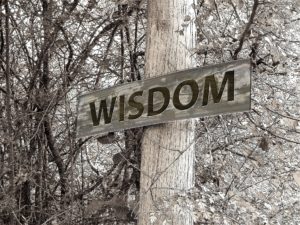 Watching Tyler Perry come into the main ballroom was like watching a rock star make an entrance for many of the audience members at the Goldman Sachs 10,000 Small Businesses Summit.
Here's what Tyler Perry of Tyler Perry Studios shared with us:
Stay focused. Keep pushing.
It is very important to have a good team.
My style is to treat everyone like you want to be treated.
Stay focused as you can to get to the ultimate goal.
Trust God and do good.
From Sir Richard Branson (who needs no introduction):
I learned the art of being an entrepreneur.
The most important thing in business is protecting the downside. People only excel if you give them the tools to do a great job. I think a good leader has to be a good listener.
My mind is open all the time. It's lovely to be at the birth of a new technology. If every single person in this room can adopt a problem… I think… they will feel that much better for it.
The phrase 'our business is a family'… should really be the way it is.
It's the little details that matter.
The entrepreneurs I admire are the ones who keep picking themselves up. As a leader you've always got to be looking for the best and your people.
By the way one of his sayings is: Screw it let's do it.
Warren Buffett (on starting a business):
You don't necessarily get it right the first time. Henry Ford as you know failed twice before he started the Ford Motor Company.
You need a genuine desire day in and day out to be like the customer.
You soon forget about price, but you never forget about the experience (as a customer).
Surround yourself with people who are better than you are.
I admire people who have done what you have done.
I encourage you to take these nuggets and run with them.
–Sue Voyles