Many of you know that I'm a sports fan(atic). I love watching – and even better, attending in person – Red Wings hockey, Tigers baseball and college football. Watching sports is a stress reliever, as well as a recreational endeavor, for me. I get to yell, cheer, moan, jump up and down – and it's all legitimately done in the name of fandom.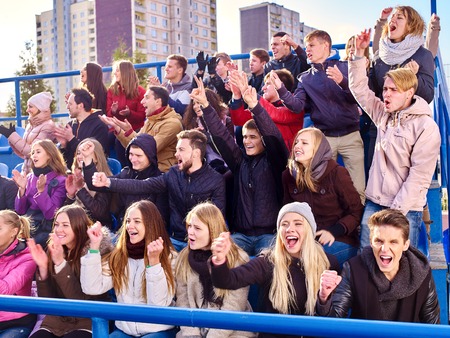 And as we know, athletics are very competitive. I'll admit that I have a competitive streak, so maybe that's one reason I like sports so much.
That got me to thinking about the "sport" of being in business. It's competitive out there, especially in my field. And it's only getting more competitive with the entrance into our market of agencies from out of state that see opportunities due to the economic rebirth of our region. (I'd like to point out that our "home grown" talent is as strong as ever for both me and my competitors, so why engage with any firm "not from here?")
As in any competitive game, there are rules and best practices that come to mind.
Know the terrain. In the ever-changing landscape that makes up media, it pays to work with an agency that realizes the tactics to reach the media may change, but the relationships and respect that needs to exist for a successful media placement are still of paramount value. At Logos Communications, we are all about nurturing relationships that benefit our clients.
Respect the referees. While agencies like ours don't have referees, we do have ethical practices we follow. You see, it's not only our reputation that's on the line, it's that of our clients.
Keep honing skills. In the cumulative decades that my team and I have been practicing communications, there has been a near break-neck pace of change. We used to mail press releases; then we faxed them. Now press releases are emailed and distributed using sophisticated syndication platforms. Headlines used to be written according to journalistic style (still relevant), but now we have to keep SEO principles in mind when writing them. Today, we spend about as much time writing social media content as we do writing press releases.
Appreciate the fans. In business, your customers are your fans. We appreciate our clients and try to tell them on a regular basis. As professional communicators, we also need to understand who are the fans of our clients' businesses, so that we can communicate effectively with them.
They say competition is healthy. If that is so, then I think Logos Communications and I have gotten much healthier in the last few years. May the best agency win.