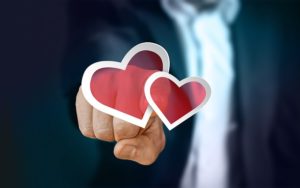 It's February, and that means Valentine's Day. Who are you showing love to?
You may be showing affection for your significant other, spouse, your children, or even friends. How about showing love to your customers?
When the economy is doing well and businesses are prospering, it seems that sometimes customers don't get the love they need. Studies show that customer satisfaction rates were highly volatile in 2017, ending somewhat down/flat in the 3rd quarter of 2017. But when companies love their customers and they feel really appreciated, then it's a win-win.
Customers win because they're getting the product or service they want in a manner they desire. And companies win because they are creating (hopefully) fans for life.
So go ahead … say thank you, we appreciate you, we love you.
— Sue Voyles