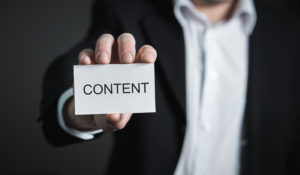 Whether we like it or not, media are looking at our company's social media channels for information, news tips and more. So why not think of social media as being a complement to your existing communications efforts? After all, social media provides an interactive way to tell your story and build relationships with your audience(s), including the media.
The key to success is to create great content that establishes credibility, promotes your organization as a subject matter expert, and provides additional information by linking to your website and other channels. The content needs to reinforce your key messages and reflect a distinct organizational voice.  
How do you find good content? One way is to pay attention to news stories that connect to your organization. Use aggregators to zero in on relevant content. Comment on social posts when you can and/or use them as jumping off points for your own original content. Whenever possible, post video content to promote key messages.
Bottom line, be sure that your social media content answers the question: Why is this important?
–Sue Voyles