Is Public Relations still relevant today?
As a longstanding public relations (PR) firm, Logos Communications has seen a lot of changes in our business. The very nature of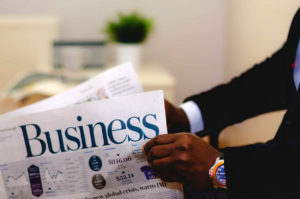 media, media outlets, content, what is news itself, and the 24-hour news cycle, has dramatically affected what we do every day.
Those changes often lead to questions from people, "Are press releases still being used? Is public relations still relevant?"
Yes, PR is alive and well – it's just different. With more than 20 years of helping clients tell their stories, and share it through public relations, we've gained some insights that are helping mold what we do today as opposed to how things worked in 1999.
Finding fresh ways to tell your story is often related to ideas about content marketing. That simply means developing your own content, whether news, a blog or social media posts, and then making sure that content gets out via the correct channel(s) to the audience(s) you are trying to reach.
Many tools
Thanks to the many tools available we can help clients directly share information to their customers using platforms like e-mail marketing, various newswire services, and of course, social media.
While there are fewer traditional news outlets these days – many newspapers have disappeared or only publish digitally – there seems to be even more media options than ever. Cable television, streaming services, web channels like Yahoo, and the myriad of social outlets like LinkedIn and Facebook, all provide avenues to businesses seeking to be heard and seen in crowded world of media coverage.
What hasn't changed about PR
One thing that hasn't changed much is that if you want your news to be picked up you need a good "hook" or angle. In some ways, hooks need to be better than ever. Media are often so focused on controversial or "sexy" news that your routine PR can easily be lost, or worse, never make it past the editor's inbox. Hence, the hook – and a bit of luck in reaching the right person at the right time.
So that brings us back to the beginning. Knowing how hard it can be to have your story or news picked up by media requires we concentrate more closely on the content marketing approach, creating strong content, and using resources like newswire services and social media, or directly sending information to clients and prospects through platforms like Mailchimp or Constant Contact.
Doing that will keep your PR working for you.