22 lessons learned in 22 years
Okay, here is what I have learned over the past 22 years of owning and operating my own company.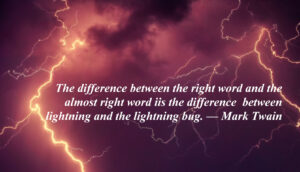 Discover the work you are passionate about and then do it.
If your potential client believes they know more about the services and expertise you provide, then they probably won't be a good fit as a client.
Networking isn't about self, it's about others.
Treat your clients like you want to be treated (otherwise known as the Golden Rule).
The right word(s) is critical to any message.
The wrong word(s) will always confuse.
Balance life in all its attributes – family, business, faith, self.
Have fun, and don't take yourself too seriously.
Find great role models.
Deadlines matter.
Proofread everything.
People respond to stories.
Don't worry about what you did yesterday, know what you'll do today.
Sincere appreciation goes a long way.
Never stop learning.
Stay positive.
Multi-tasking is a myth.
Images and video are very effective at telling great stories.
Ask for personal accountability.
A lasting impact isn't always evident at the beginning.
Many small steps can take you far.