Logos Communications wins prestigious Clarion Awards, continues excellence in communications
Canton-based Logos Communications was recently honored with two awards for excellence in the field of communications by the Association for Women in Communications (AWC).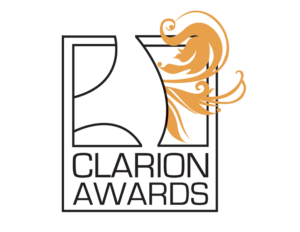 The national Clarion Awards competition is held annually and includes categories for marketing, advertising, writing, photography, graphic design, education materials, digital communications and public relations.
Logos was awarded one Clarion for a new logo design for one of its clients, Bennett & Demopoulos PLLC, of Plymouth, as well as a second for special print communication with another longtime client, Global Telecom Solutions, of Detroit.
For more than 40 years, the AWC Clarion Awards have recognized small business, large corporate, nonprofit, agency and government communication specialists internationally who demonstrate excellence in clear and concise communications.
As one of the most prestigious competitions of its kind in the country, the 2021 competition attracted entries from 20 states and three countries, with entries judged by teams of experts from all aspects of the marketing and communications fields. For a complete list of Clarion Award winners this year, please visit: www.womcom.org
Logos Communications, which is owned and operated by President Sue Voyles, has now received 11 Clarions since its founding 22 years ago. Founded in 1999, Logos Communications, remains a full-service public relations and marketing firm serving a wide range of small to medium-sized businesses. The firm has been the recipient of multiple awards including a Telly Award and a Davey Award from the International Academy of the Visual Arts.
The AWC was founded in 1909 and has members worldwide, championing the advancement of women across all communications disciplines by recognizing excellence, promoting leadership and positioning its members at the forefront of the evolving communications era.