I was meeting with a client recently when he told me that a potential vendor told him that they could provide "X" service, plus they could also do a press release. And he indicated some concern about that – wondering why a firm that claims to be an expert in X, would also have the competency to do Y (in this case, PR).
In my mind, you cannot be an "expert" in many things. The expression, "Jack of all trades, master of none," comes mind for me in this instance. This term goes back years and across many languages and cultures.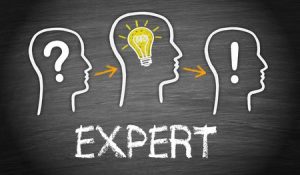 Granted, the expression could be taken as a positive (i.e., good at many things) or negative (i.e., a shallow knowledge of many things with no clear cut strength).
I am not saying that you cannot be an expert at multiple things related to your field. For instance, you can be an expert at both painting walls and repairing drywall; or be extremely competent at writing and public speaking. The point is that the tasks are related, and in fact, may be considered to be complementary to each other.
But when a business person claims to be an expert in one field and then says they can also do something that is entirely different from their industry, that raises a concern for me.
So when you talk to me, I will tell you that we can write, distribute and pitch a press release, but we do not create websites, take professional headshots of executives, or handle printing of business cards. That's why we have highly competent strategic partners in our network that we work with to complete tasks for clients, or refer clients to them. We have the skills to write copy for websites and a graphic designer on staff to design business cards, but then we hand off the rest of the task to the experts to take it to completion. I've written about this before in my blog "Collaboration is not a dirty word".
Bottom line, we strive to excel in our realm of expertise and let others shine in their chosen business. I think it makes for a better outcome for all.
–Sue Voyles