Marketing is Still Marketing – No Matter Where You Are
Recently, I went on a tour of Israel and Egypt. And while I was there, I noticed a few things.
First, there were a lot of large digital billboards on the major highways. They sold everything from condos to cosmetics, but what really struck me was the fact that most of them were either in two languages (the country's native language and English) or just English.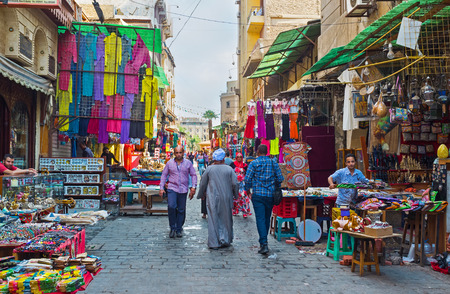 Next, there were many kinds of signs on storefronts to entice customers to come in and buy. I saw signs for things like discounts, sales, and buy-one-get-one-free deals.
Finally, nearly all businesses asked people to like them on Facebook and visit their website.
As a PR professional, that last point wasn't really surprising to me. It doesn't matter whether you're in the U.S. or halfway across the world — marketing is an important way to reach your customers. And while a lot of how you market has to do with where you are, some of it is the same all over.
If people are spending a lot of time in their cars, sitting in traffic (which is certainly the case in Cairo, where the population is around 25 million), then billboards may be a very viable option for your business. And if you're in a city and get a lot of foot traffic outside of your business, signs on storefronts might be the way to go.
But the one thing that all businesses can do, no matter where they are, is get involved in social media. And if you don't think Facebook is a viable way to market your business — think again. There are over 1.86 billion people on Facebook, and the demographics that Facebook provides advertisers for targeting can help you tailor your message to reach just the right audience.
If Facebook can reach people in another country, then it can certainly reach people in the good ol' USA.
–Sue Voyles