Know the power of good communications training
We all need training in this day and age. The world is moving so quickly, technology keeps changing and the tools we use in our day-to-day lives are getting more complex than ever. One of the best ways to combat the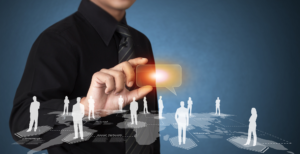 overwhelming feeling that this can cause is be up-to-date in one's knowledge and skill set. And that's where training plays a critical role.
Companies conduct all forms of training for their employees from cultural engagement to uses of new software or how employees can be more effective in their jobs.
One of the most important skill sets, especially for managers and higher-level professionals, is gaining a better understanding external and internal communications.
There is never enough time for learning in our busy lives. Logos Communications is focused on taking our background and experience and developing custom training programs on a wide array of communication and workplace topics.
Some of these include training for both individuals and companies on subjects including crisis communications, email etiquette, employee engagement, hosting remote meetings, media interview techniques, social media skills, presentation techniques and more.
How does communications training work?
Communications trainers must be equipped to share their knowledge across a broad spectrum of topics. Working closely with HR departments or other communications managers, the first task is to understand what is needed, what is most important for the training, and how best to ensure the training is effective and useful, often through follow-up, surveys and even refresher programs.
A good training approach is never boilerplate, though it can be based on a deep-rooted knowledge and a process approach that ensures the essentials are covered no matter who is being trained. By its very nature, for communications training to successful, it needs to be customized, reflect the needs of the group being taught, simple and sound, and ultimately address ideas, challenges or concerns that aren't always apparent.
For example, most of us have to use email every day to communicate. How many professionals have training on communicating, writing or being effective in their message? Like so much in life, we have to learn it for ourselves.
An immediate impact can often be made by putting the spotlight on something as obvious as email etiquette — helping your team understand what is expected of them in this, or any other aspect of their communication responsibilities at work.
What does communications training look like?
They often say an effective meeting should not last longer than one hour. Communications training is at its best in a similar timetable and training covering more complex issues can be a half day or a series of training presented across a longer time period.
Besides customized training – built to your specs – generalized training programs can easily be tailored to a specific need. Whether it is in person, through a webinar or online viewing platform, trainers know their stuff, and how to engage in effective teaching.
This is critical. Trainers must be knowledgeable on their topic and may need to challenge the misconceptions of those being trained. How many times have you heard it said that "this is obvious"? Well, that may be so, but that obvious idea was most often learned the hard way and not in a focused training activity.
Being effective requires being focused, staying on point and guiding those who need the training past the ideas that they already know. Even if they do, practice is often at the heart of ensuring ongoing understanding and success after the training is long over.
Make the training focus specific
As already noted, if you are looking for imparting a better understanding of how to face the media, develop a crisis communications plan, writing, marketing, employee engagement, design, or internal communications, Logos Communications is the perfect choice for your training partner.
We have been teaching individuals and companies for more than two decades on these topics, learned through our own experiences, as well as our work teaching at the college level, training teams at corporations or members of trade associations.
So, staying focused on training, whether it's a very specific skill or a wide-ranging topic like better business writing or communication, is what works best in a world that needs more training.
Learn more about some of our training offerings at BizCommunications Training.