What is Public Relations anyway?
(This blog originally appeared on the Association for Women in Communications website in April of 2020.)
If you don't believe the public relations business has changed in the last 20 years, consider this: LinkedIn was founded in 2002, followed by Facebook in 2004 and then Twitter in 2006. And let's not forget the entrance of Instagram to the scene in 2010. On the heels of these social media giants, the practice of PR has undergone a significant evolution. Anyone working in the field today knows that there's a lot more to public relations than generating media coverage for your client or brand.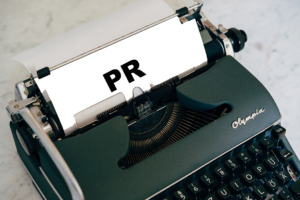 No longer are PR practitioners simply:
writing news releases and pitching media for coverage
writing speeches or organizing press conferences
creating employee newsletters or annual reports
While the term Integrated Marketing Communications was coined in the late 1980s, acknowledging the synergy between advertising, sales and publics relations to create a powerful communications strategy, IMC – and PR — as we now know it incorporates many forms of communication, including:
Content marketing and blogging
Social media marketing
Public relations
Search Engine marketing and knowledge of Search Engine Optimization theory
Inbound and outbound marketing
So what does a typical day in the life of a PR pro look like these days? While they are still writing press releases and reaching out to media to pitch stories, they are also busy:
Managing multiple social media channels
Creating content for a blog or podcast, and even video
Reaching out to online influencers
Researching and writing whitepapers or guides that may become gated content on a website
Writing copy for websites that include longtail keywords
Negotiating and maximizing the value of a brand's sponsorship in a sports property
Overseeing employee communications, whether it be via intranet or eblasts
Shaping the parameters and managing a community partnership with a nonprofit
Developing content for social media to generate engagement (likes, comments, shares)
Organizing events to showcase a brand with key stakeholders
Prepping a subject matter expert or executive to speak at a conference
Live tweeting and Facebook posting during an event
Monitoring an organization's reputation online or an issue that could cause it harm
Undoubtedly, more could be added to this list, but I think you may already be exhausted (or exhilarated) by reading this. In light of all this change, how do professionals keep up with a changing communications landscape?
First, good storytelling is essential. Whether it's a guest article in an online magazine or a LinkedIn post, we must give our audiences a reason to engage with our content. That means telling an effective and compelling story, as well as choosing the correct visuals to accompany it. In our information-saturated world, we do not have a lot of time to capture people's imaginations and build a relationship with them. Remember the research from a few years ago that said humans have a shorter attention span (8 seconds) than a goldfish (9 seconds)?
When we have created that content, we also need to leverage the power of a brand's or client's online channels – social media, websites, blogs, video – to expand the reach of our messages. Yes, it is still important to generate earned media, but the truth is that media, like PR, has also undergone an evolution. There are fewer traditional outlets and more niche outlets and that is the reason we need to leverage our own channels to "broadcast" our messages.
The following tools and skills can help us achieve success:
Social media: Facebook business page management; LinkedIn company and personal page management; Twitter and Instagram page management; Google My Business page management. Skills include content curation and development, post creation and scheduling using Hootsuite/Buffer and natively within the app; ad creation; organic and paid page growth; ad campaign management/reporting and page monitoring; hashtags; FB pixels; cover and profile photo creation; and meme creation.
Digital marketing: MailChimp/Constant Contact. Skills include: list building and management; creation of eblasts, testing and reporting of results. Google AdWords using skills of campaign creation, understanding and identifying keywords, monitoring and reporting.
Ability to upload to popular publishing platforms like WordPress and integrate longtail keywords into content.
Video production: employing skills such as coordinating video shoots, script writing, creative coordination during shoots, post production review and use development.
How do we develop these skills? Reading, practicing, following industry trends, asking others for help – in other words, continuous learning.
One word that ties it all together: "consistent". We should always be striving to achieve consistency in a brand's messaging, look and feel, as well as consistency in messages spread through press releases, blogs and social posts (and more). Because what we do now as PR professionals is a key part of the Integrated Marketing Communications approach.
The end result is achieving the practice of PR as redefined by PRSA a few years ago: "a strategic communication process that builds mutually benefit relationships between organizations and their publics."