PR trends for 2022 and beyond
A lot of people in our industry are focused on understanding what key trends are shaping public relations (PR) this year and going forward.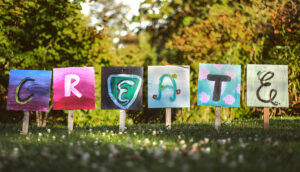 Many talk about the growth of social media, video and podcasts, or the value of being focused on community awareness or things like diversity, inclusion and equity. Some talk about the need for data and analysis and still others mention things like content creation and being seen as an expert in your industry.
While I appreciate all of these trend discussions, I often wonder whether we really are talking about public relations at all. Let's hope I am not being old-fashioned or even naïve when it comes to PR, but keep in mind that traditional PR is focused on the legacy media as well as emerging media outlets like online-only publications or social media platforms.
At the same time I certainly understand that PR often means a much broader set of audiences, people like your staff or company stakeholders, influencers in the community and online, and even colleagues or competitors.
So, my trend list might be a little different. It is based on a 23 years of experience and having seen great change in the field. Okay, so let's get started.
Regaining PR traction
This year has seen an reigniting of the power of traditional press releases combined with a focused, healthy approach to pitching stories to various outlets. These media outlets are hungry for good content especially now that the economy and country have awoken from their pandemic cocoons.
In fact, maybe that's two trends: traditional PR approaches are gaining renewed traction, with legacy media outlets at least, and they are especially in need of good content. Understanding this need for good stories, and knowing what good content really is, in my mind a powerful trend helping companies get noticed.
Traditional approaches should be considered
So, yes traditional approaches still work. Make sure you write the press release in a third-person, objective way that provides information and not blatant marketing. Remember to have a boilerplate at the bottom that describes your company or you. And focus on exactly who you are sending the materials to by developing and maintaining contact lists that are up to date.
That last item is a trend others in my business have talked about lately. Developing a healthy contact list, one that is more than just a list of outlets but also includes individuals directly involved in your area, whether it's a business editor or an arts and entertainment reporter. And staying on top of the accuracy of your list will take away some of the frustration you might experience by outdated emails or phone numbers.
Many outlets still have are traditionally called "columnists," someone who digs deeper into a topic, person or event, and often expresses their opinion and not just the relevant facts or details. These writers and editors can sometimes be considered a good person to reach out to for your PR pitch. By the way, the television version of this is someone who might host a Sunday morning talk show about local current events or a talk radio host.
Point-of-view pitches
PR from a point-of-view is becoming more and more common. This is tricky topic because it melds into the arena of cultural issues, politics and more. But from my perspective media outlets are on the hunt for those willing to take a position on an issue relevant to the community.
Don't get me wrong, this is a sensitive approach and requires great delicacy, but if your company is taking action when it comes to something important to the community and is positioning itself to be vocal about it, the media may notice.
Remember that most media outlets like newspapers often have a point-of-view that might describe them as liberal or conservative. Their editorial pages showcase that but often you can offer other content, such an op-ed or in a broader piece concerning an issue at the forefront.
Trend stories still important
Lastly, with the growth of influencers and our obsession with what's trending, what's the hot topic or product of the moment, you or your company have a chance to get your name out there as a source or expert on a subject that is in the news right now.
For example, if you are a security company and there is a growing trend in your community to develop ways to keep your schools safer, a press release that explains your thoughts on the topic might get you noticed when a reporter is putting together a multi-source article on what's trending in the security field when it comes to schools.
In many ways this is similar to point-of-view approaches but more focused on your company's position when it comes to a trend or a local phenomenon. Either way, you can get noticed by utilizing a growing trend to write and cover local or regional trends.
Ultimately, the practical value of PR that uses press releases, one-on-one media pitches and more remains powerful and can be an effective way for your organizations to be noticed in a positive way.