What are the 3 major forms of Digital Marketing?
Marketing a company can be a daunting task if you are trying to do it yourself,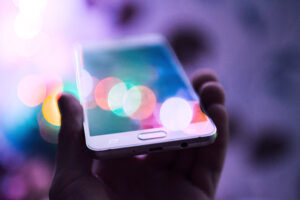 or even if you get assistance from a PR firm like Logos Communications. There is so much information available about what to do, how to do it and what "channels" to use that it can be overwhelming.
To help take some of the mystery out of one form of marketing – digital marketing – let's take a look at the three major forms available to everyone. Many experts suggest there are actually up to eight forms of digital marketing, but for the purpose of simplifying let's just look at the three most important: email marketing, content marketing and social media marketing.
Using email to reach customers
As the title says, marketing delivered via an email message is exactly that – using personal or company email platforms to reach out directly to contacts, clients and potential customers. This marketing is simple to implement, but takes more planning than seems obvious at first.
For email marketing to work, you need to build a contact database with accurate information about who you want to reach. A solid mailing list that is maintained properly is at the heart of any email campaign.
It's also very important that the database is based on the consent of those you want to reach. You certainly can purchase email lists from companies that offer such services, but often those cases are no different than a cold call or a blind lead. Your best approach is to collect information from anyone you contact or who contacts your office, shop or service team. This information can then be used to communicate with your customers, or potential customers, in a thoughtful way that is less intrusive than it seems.
For example, when taking your car to a mechanic, a good shop will collect your mobile phone and email and use this information to update you on the status of your repair. Later after your work is complete, the shop could email a survey, send a thank you or share a discount. Naturally we aren't usually happy to visit a mechanic, since it often means there's a problem, but knowing that our garage is in contact with us and is sharing information both during and after the repair builds a connection, a level of loyalty that can help both parties.
With tools like Mailchimp and Constant Contact, the effectiveness of email marketing can be tracked to see who opened your message or clicked on a link. From that data you can plan follow-ups for potential new business or strengthen a bond with current customers.
The biggest danger to this form of marketing is sending too many emails that offer nothing new or repeat information already shared before. The other challenge is to connect the email marketing with other forms you will need, such as advertising, public relations (press releases), social media and more.
Content is king these days
I have written about the concept of content marketing many times, so I won't belabor the issue too much.  Ultimately, content marketing is using your expertise to share helpful information in a form that leaves the sales pitch behind.
We assist many clients who want to share information about their industry to their email list and their website. Most often, this takes the form of blogs that not only share updates or new information about what is happening in an industry, but often offers a personal perspective on a topic, issue or challenge.
Blogs, like most marketing, have to be planned and developed in a consistent manner. Writing a blog when the whim strikes you is a lot less effective than a program of blogs that are shared with your customers and contacts on a regular basis, building an expectation around information flow that can be beneficial to your company. Including keywords for SEO and sharing blogs via social media and email are some ways to share your information, and offer opportunities to measure a blog's success.
As a writer I am especially interested in the power of storytelling and messages presented in a relaxed, informal method like a blog far more than a sales pitches or undisguised advertising. Each, however, should have a place in your marketing arsenal.
Social media works as a marketing channel
Social media offers grassroots marketing, as well as paid advertising. Social platforms offer plenty of ways to reach new audiences with targeted messages as well as a less threatening connection with your current contacts, customers and friends.
There are challenges with social media marketing – mainly of scale, since there are many options. It is important to figure out what platforms work best for who you are and what your company offers. Sometimes, for example, it is smarter to maintain a presence on a platform as an individual, sometimes it's better to have a company presence, and sometimes it's even better to have both.
Like some aspects of email marketing, you can control the type of message and the timing of the delivery of the message on social media. You can focus your social media marketing to a narrow band or direct it widely across an audience, a location or community, or even an industry.
It is important, however, to review the analytics to confirm your results and plan and prepare follow-ups. Like all forms of marketing, the tool is only as good as the people using it and especially using it to plan more personal connection to those you might reach. In other words, there is nothing better than a personal connection, a one-on-one follow-up by phone, email or face-to-face meeting.
Social media is so much more than posts on your feed or managing your personal profiles. It's about data, and about connecting and maintaining a presence.
What digital marketing should you use?
A great place to begin is by asking yourself if you are marketing with any of these methods, and if so, what are you doing with the information to build your audience base, your future customers or retain those loyal to your company already?
From that you can better stay on top of your marketing approach, be prepared for new methods and changes to current ways of communications, and develop a reputation as a company that understands its audience and customers.