Importance of PR during the busy holiday season
Some may see the holiday season as a time to relax their publicity efforts, but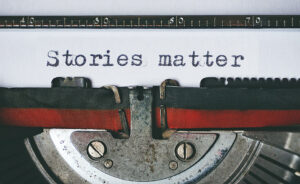 there are plenty of good reasons to ramp up your PR (public relations) during this busy time, one often full of stress but also potential reward.
In fact, I would argue that doing just that is the only logical approach to ensuring your company's year-end success and setting it up for success in the following year. Let's take a look at what I mean.
Certainly, this time of year is packed with commitments, but also fraught with potholes that can leave your company stumbling when it should be soaring. Pretty much everyone is on-edge or stressed out, yet everyone is focused on what needs to be done, zeroing in on end-of-the-year stuff, and ensuring a great holiday time for their employees, their family and their community. Many of us are also realizing that planning for next year must be ramped up, if it hasn't already.
Why should PR be ramped up now?
So why should we consider ramping up our PR efforts during this time of year? There are plenty of good reasons – heightened brand awareness, for example – though we'll just focus on a few others:
1) media's hunger for content around the year-end, especially uplifting material;
2) the focus everyone has on coming to grips with results, whether during the holidays or year-long successes or failures; and
3) awareness about the role of business in our society is often more heavily spotlighted during what is considered a time of giving back as much as celebrating.
Content drives interest, awareness
Good stories are sought by the media year-round, but it's during the hectic days of November and December that everything tends to come to a head. Content, especially the kind that features holiday themes, is golden to the media.
Business stories during the holidays often focus on "heartwarming" elements, but any kind of interesting content is always a boon to your local and regional media. Just think of the kind of themes that shine when you're talking about a long-time family company not only surviving, but thriving; a new business owner offering a unique way to give back; a commitment to expansion that helps save a small town.
Now you may not have the sentimental content that sometimes dominates the "good news" of the holiday season, but there's plenty of other ways to share news that focuses on the success you have had, the growth you've seen, the success of your business or the transition to something new.
In general, holiday season PR is well worth the effort, even if it isn't focused on a "feel good" angle.
Year-end means new year
The wrap up of another year, whether dominated by pandemics or a bad economy, is always something the media zeroes in on. Yes, often these stories or media trend pieces tend to focus on the struggles we've been through, but often they also look at success.
Utilizing a sound holiday PR approach gives you the chance to share the story of what happened to you or your company at a time when people in general, and media for sure, are focused on reflecting on the year.
Besides looking back, the media, and we as entrepreneurs, are clearly engaged in looking ahead to the next year. We may be focused on our business plans, our staffing or resource needs and challenges of what we might do differently next year.
It's in those contemplations, those plans and activities, perhaps in preparing our budget or our team for the coming year, that you may uncover a good PR opportunity for you and your company, products or service.
When it comes to publicity, these ideas can offer a powerful interplay as interesting to the media, as what's hot on the Christmas list and what's not.
Remember you are a part of the community's fabric
That all really leads to the third reason publicity, or PR, efforts should not slack off just because it's the holiday season. This time of year spotlights the importance of family, first and foremost. It also reminds many of the power of faith, culture and community.
Businesses engaged in their communities can find themselves in the spotlight as the media and other community stakeholders take more time than usual to focus on the role of work, of money and of giving back to help others.
Stories revolving around the economy, the challenges to employees whose work during the holidays may stress them to a breaking point, and the commitment of companies to their workers and their customers, all take centerstage during the holidays.
Don't sell yourself short
There's a story in all of what we do day in and day out as a business owner, as a young entrepreneur or as an aging worker considering their role in the workforce. These ideas permeate the business world, and are great content for media that is hungry to explain or inform its readers or viewers about the power of business and the idea of giving back.
Sharing good fortune may not always grab the headlines, and yet during the holiday season, there is a renewed commitment to highlight efforts to help others, whether through a charity or a community service component to your business or simply giving back through hard work, finances or a commitment from your team.
If you think about it, these ideas are all really tie back to the first point – good content, especially uplifting stories and news, is highly sought after, even in this world where trouble and difficulty seem to fill the front pages and the lead the nightly news.
So remember during the holidays there is a golden opportunity to showcase your company and your team and the good deeds of the season, the success story behind a positive year or a possibly bright future ahead in the coming year.