Do press releases support your SEO?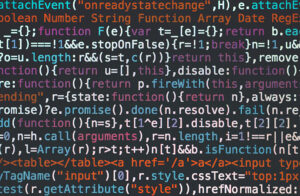 We all know the power of words, especially action-oriented phrases and words emphasizing results. They can indeed help shape press releases and convey a company and personal brand in a more effective way.
One powerful tool that connects your messages and words in a press release (and other content like blogs) is understanding SEO (Search Engine Optimization) and how it impacts what is written.
There are three important things to consider when developing a press release that can also support your SEO efforts. You should be focused on these aspects of improving your press releases (or hiring someone to help you with that). They are:
adding long tail key words
including hyperlinks to pages on your website
using syndication services
Let's take some time to unpack what this means.
Long tail keywords and phrases
These are simply search phrases with longer word counts that your potential customers are searching for. Let's face it, pretty much everyone knows how to use internet search engines. You simply type in a word(s), question or phrase and you get results.
Longer phrases are powerful, even if people are not using all the words in the search, due to the way search engines respond to the total number of words and potential combinations that result from them together.
For example, a long tail key phrase for this article might be "press releases can support SEO." A shorter phrase, like "SEO PR support" could work as well. Basically, the length makes them more specific than searches with fewer words.
So how does this work in a press release? Once your PR is out in the digital realm, the word choices in that release can potentially help drive people to see it. If you are using a syndication service (more on that shortly), this becomes even more important.
In the end, focus on the phrases you know your clients are looking for, work them into any press release you prepare or have created for you. Don't force it, though. It's easy to become too zealous about long tail words or phrases and your reader will likely notice it if you force too many into any individual press release.
Remember to avoid jargon, be natural and focus on writing well, avoiding the forcing of a style that will appear stilted and phony.
Hyperlinking back to your website
This one is fairly easy. Most press releases are written using software like Microsoft Word. These services usually have tools to allow you to insert your website or even specific web pages into your document.
It is essential that every press release have at least one hyperlink back to your website. This will help with engagement, website traffic and SEO efforts.
A PR Newswire guide to better press release optimization / distribution from a few years ago says a press release have no more than 1-3 links, with no duplicates. And if you have a call to action in the release PR Newswire suggests using a "bare url" for the most important link.
Every press release should also have a company "boilerplate" at the bottom with an obvious way to find its home page. A boilerplate is simply a two or three sentence description of the company, but it can provide SEO by adding a hyperlink.
Using press release syndication services
One effective way to get your press release seen in search engines is to use a syndication service that will distribute your material in the area, across the region, around the country or even globally.
Syndication services come with a cost (which is still usually lower than paid advertising), but there are also some "free" web distribution services available as well. These content services, whether for press releases or blogs, add authority to your published material, create traffic and engagement across the internet and help you be seen and heard in a style you manage.
There are a number of good syndication services, including PR Newswire (Cision), Newswire, Accesswire, eReleases and EINPresswire.
Bottom line: Press releases are more than just something you send to a media outlet, though, of course, that remains a powerful way to get your message out. They can be a tool in your digital marketing toolbox.
Make your press releases support SEO. It's something Logos Communications helps clients with all of the time. Reach out to us to find out more about this highly effective tactic.